Truro Prep school hosts an impressive 20 metre swimming pool with a depth of 0.8 metres to 1.1 metres, and heated to 30-33 degrees making it the perfect environment for kids.
For further information on our Babies and Toddlers Swimming Lessons at Truro Prep school please click HERE
Private Hire
As a community facility the swimming pool is available to hire by clubs and organisations.
We are used by a wide cross section of the community from Truro Swimming club, to Aqua aerobics.
If you would like more information about private hire please contact us by:
Email: [email protected]
Telephone: 01872 246050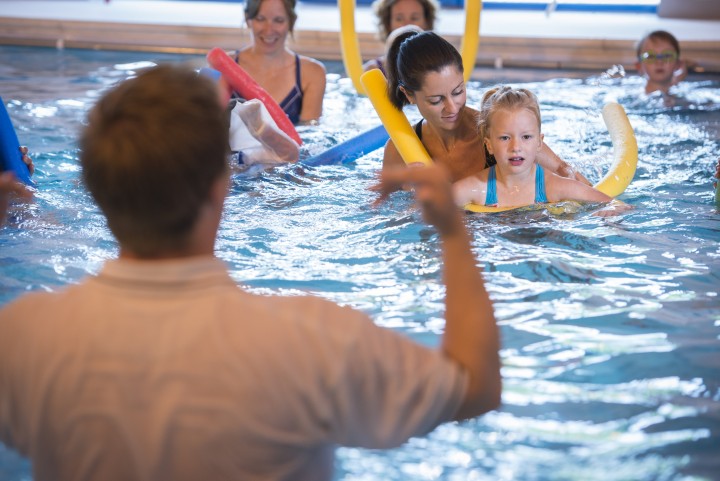 Birthday Parties
Why not celebrate your Birthday with a swimming party. It fun, its easy and they can invite the whole class.
This pool is ideal for younger children's Birthday parties as its only 0.8 – 1.1 metres deep throughout with the temperature maintained at 32-33 degrees.
If you would like more information about Birthday parties please contact us by:
Email: [email protected]
Telephone: 01872 246050