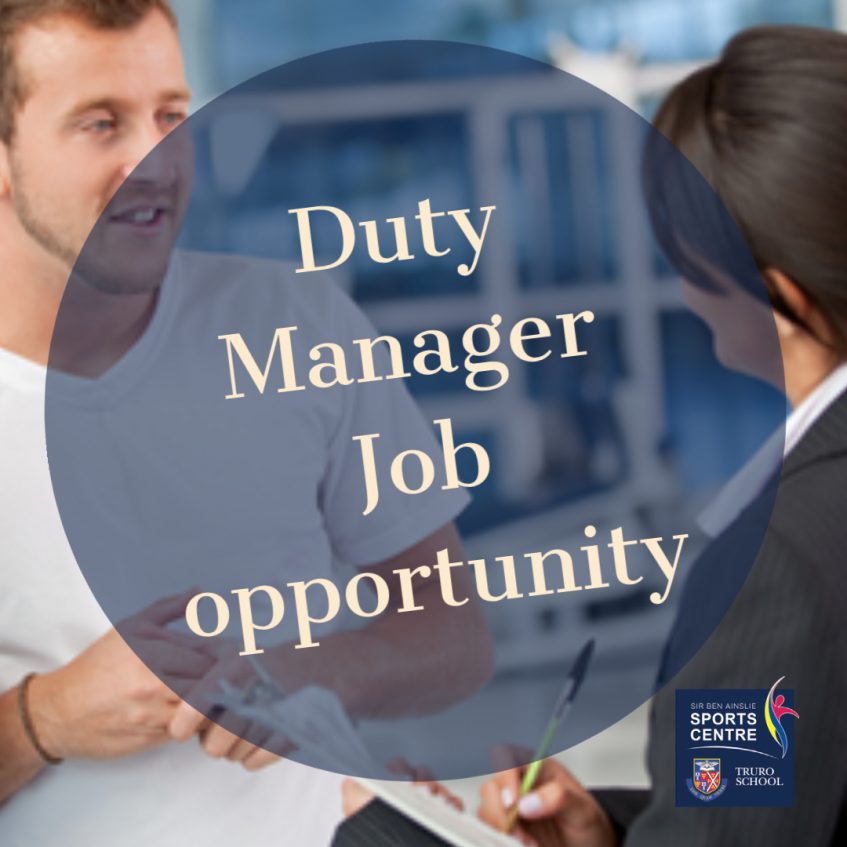 Duty Manager Vacancy
We are currently recruiting for a new Duty Manager.
The Duty Manager will support the Sports Centre Manager in the effective operation of the sporting provision within the Sir Ben Ainslie Sports Centre with particular focus on the operation of sports facilities, swimming pool and community membership and enquiry administration.
The specific duties of this Duty Manager role include responsibility for the management of the fitness suite and swimming pool along with the promotion and growth of the centre's membership numbers.
For more information check out our vacancies page: Job Vacancies | Sir Ben Ainslie Sports Centre, Cornwall