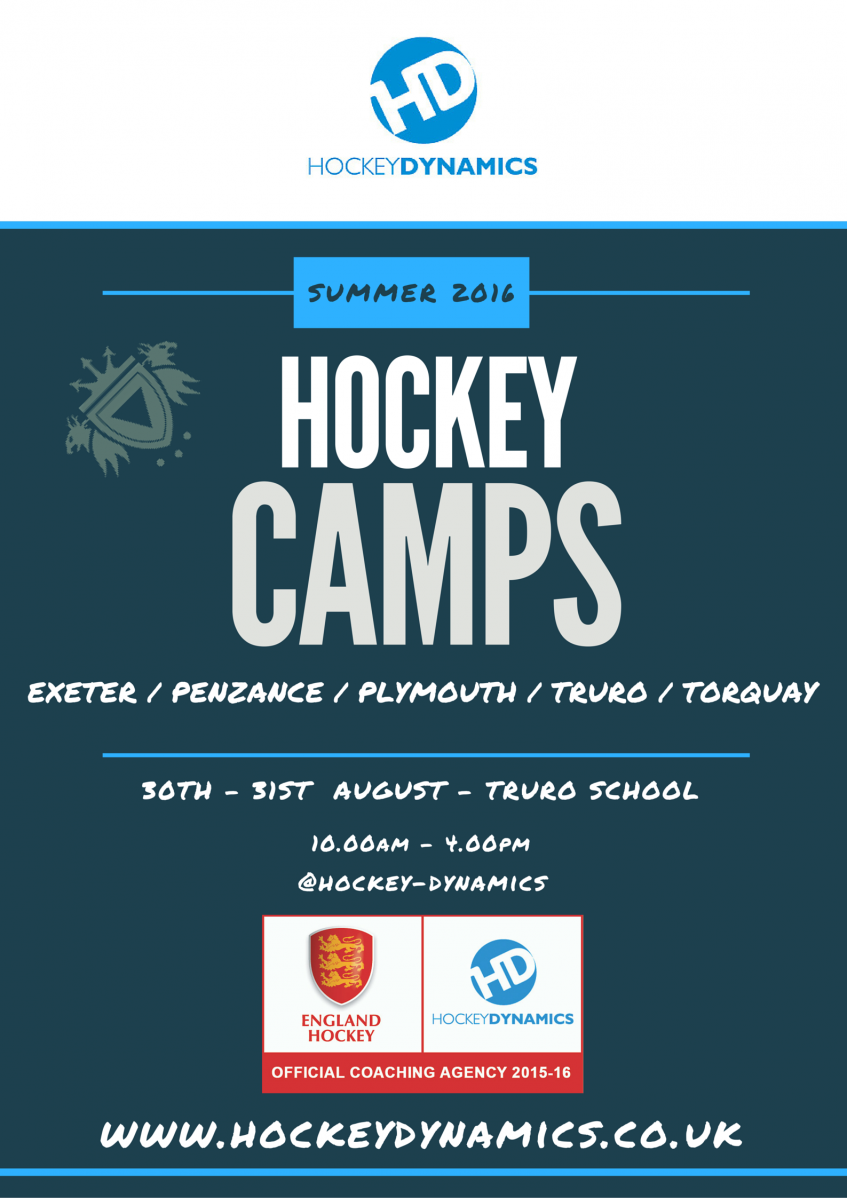 Hockey Dynamics Summer Camp
After the success of Aprils Hockey Dynamics Camp Truro School is set to host another 2 day camp on Tuesday 30th and Wednesday 31st August 2016.
The camp is designed for boys and girls between the ages of 7-16 which are categorised into SKILL DEVELOPMENT and ADVANCED. They cater for all levels whether you are new to hockey or play regularly club or school. Goalkeeping is also integrated into our programmes and can also be done from a beginner level.
Cost: £25 per per day or £45 for both days *Includes t-shirt
For more details click here: Hockey Dynamics Camp